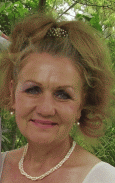 Julie Wilson-Hirst
I am a Psychotherapist/Family Therapist and Clinical Supervisor in private practice on the Sunshine Coast. I have extensive experience in assisting people with mental health issues, problems in living, relationships and growth and renewal.
I draw on a range of therapeutic frameworks depending on people's needs but classify myself as a Systemic Family Therapist. I combine both Western and Buddhist counselling and psychotherapeutic techniques and attempt at all times to attune myself to your individual needs - drawing on your strengths, creativity and imagination to integrate the mental, physical and spiritual aspects of self. This holistic approach facilitates healing, inner peace and personal growth.
Specialisations
Anxiety or Fears; &nbsp Child or Adolescent Issues; &nbsp Depression; &nbsp Divorce, &nbsp Eating Disorders; &nbsp Gay Lesbian Issues; &nbsp Parenting; &nbsp Relationship Issues; &nbsp Sex Therapy; &nbsp Spirituality.