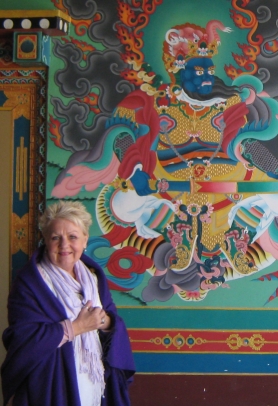 Julie's qualifications
Julie Wilson-Hirst is a Family Therapist/Psychotherapist, professional supervisor and adult educator with twenty years experience. Her qualifications include a Masters degree in Mental Health (Psychotherapy) degrees in Arts (English Literature and History), Adult and Vocational Education (majoring in Human Resource Development), Post Graduate qualifications in the Transpersonal and Expressive Therapies, Diploma in Psychotherapy and Counselling and Advanced Diploma in Buddhist Psychotherapy.
She is a member of both the Queensland Association of Family Therapy (QAFT) and now the Australian Association of Family Therapy (AAFT), and the Australian Association of Buddhist Counsellors and Psychotherapists (AABCAP).
Supervision services
Julie is a qualified and experienced supervisor, supervising both individual therapists and teams. She also currently tutors in Family Therapy in the Masters of Mental Health Program, Dept of Psychiatry, School of Medicine, at the University of Queensland.