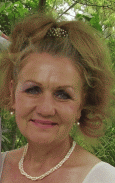 Making an Appointment
Julie works from her Mooloolah Valley Rooms at No. 10 Franks Lane, Mooloolah. Appointments are by arrangement.
To make an appointment call 0400 539 710. If the phone is unattended please leave your name and a contact number clearly and Julie will get back to you within 24 hours.
Fees
There is a fee for service which will be discussed when you make an appointment. There is a concession fee for pensioners, the unwaged and those on low incomes.