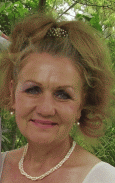 Counselling and psychotherapy
These are demanding times we live in. More and more is being asked of us as individuals and in our relationships whether at home or at work. Sometimes life's challenges can feel overwhelming and insurmountable. We may not know what needs changing, nor how to go about it. Sometimes we simply feel afraid of change. At these times counselling and psychotherapy can help.
Julie is a qualified, registered and experienced Family Therapist/Psychotherapist who works with individuals, couples and families.
Counselling can help people develop greater self awareness and lead to personal discovery resulting in renewal and positive change. Changes may consist of:
Creating a balanced lifetstyle
Building better relationships
Goal achievement
Recovering a belief in yourself and a passion for life
Developing a lifestyle that reflects your deepest values
Resolve ties that bind you to the past
Resolve grief and integrate loss
Counselling and psychotherapy can also help if you are struggling with a mental health issue that is keeping you 'stuck' and gets in the way of you reaching your full human potential. These might include:
Stress
Depression
Anxiety
Panic, phobias, and Post Traumatic Stress Disorder
Addictions
Managing strong emotions such as anger, sadness, and fear
Grief and loss
Sexuality issues
Childhood sexual abuse
Eating disorders
Self harm
Suicidality
Behaviour problems
The outcomes of therapy may include better problem-solving and coping strategies, the transformation of limiting beliefs and restricting behaviours, building closer, safer relationships with family and loved ones and the development of the capacity to relax, restore inner peace and balance. Day to day functionality is restored and personal relationships are improved.
The difference between counselling and psychotherapy
Both counselling and psychotherapy can be utilised for brief or deeper work and indeed with some of the more complex issues that people bring to therapy, may be used in conjunction with each other at various times during therapy. Generally, however, couselling is of a shorter term intervention designed to manage a specific problem, situation or life change/transition. Psychotherapy is concerned with changing and restructuring the personality, the self, by examining present behaviours, thoughts and emotions and how they may link with past conditioning or conditions. The ultimate goals of psychotherapy are on developing deeper awareness, insight, growth and transformation.